Collection of outdoor equipment for children
Diploma work in Studio of Textile Arts
at Academy of Arts, Architecture and Design in Prague  
Created in 2014       
I was concerned by children`s sleeping bags and matters that could be improved to suit children even better. Fear, playfulness, lightness, storability, safety, comfort, resistance, colours, print designs, ecology, that was the subjects I was thinking about.
During the first phase, new models of children`s sleeping bags were made in cooperation with a Czech company Husky. During the second phase, I made a prototype of a new type of hanging sleeping bag that children can use either for sleeping outdoors over the night or for a short nap during the day in the woods or in the garden. Hanging between the trees will make the children feel like real adventurers no matter if they imagine themselves being climbers in the middle of a rock wall, sailors on the sea or indians.
Short video showing the sleeping bag in action.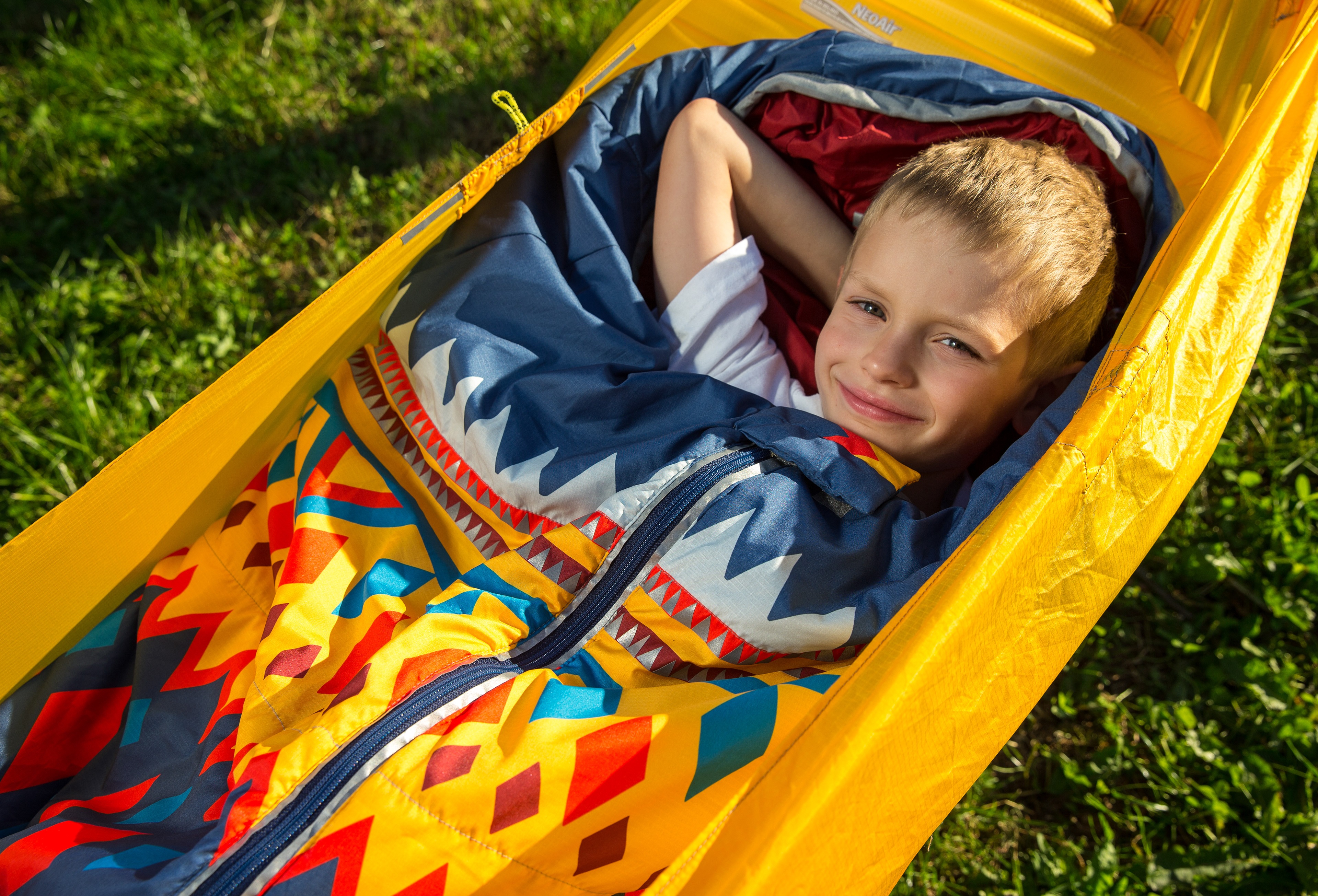 Sleeping bag and hammock in one.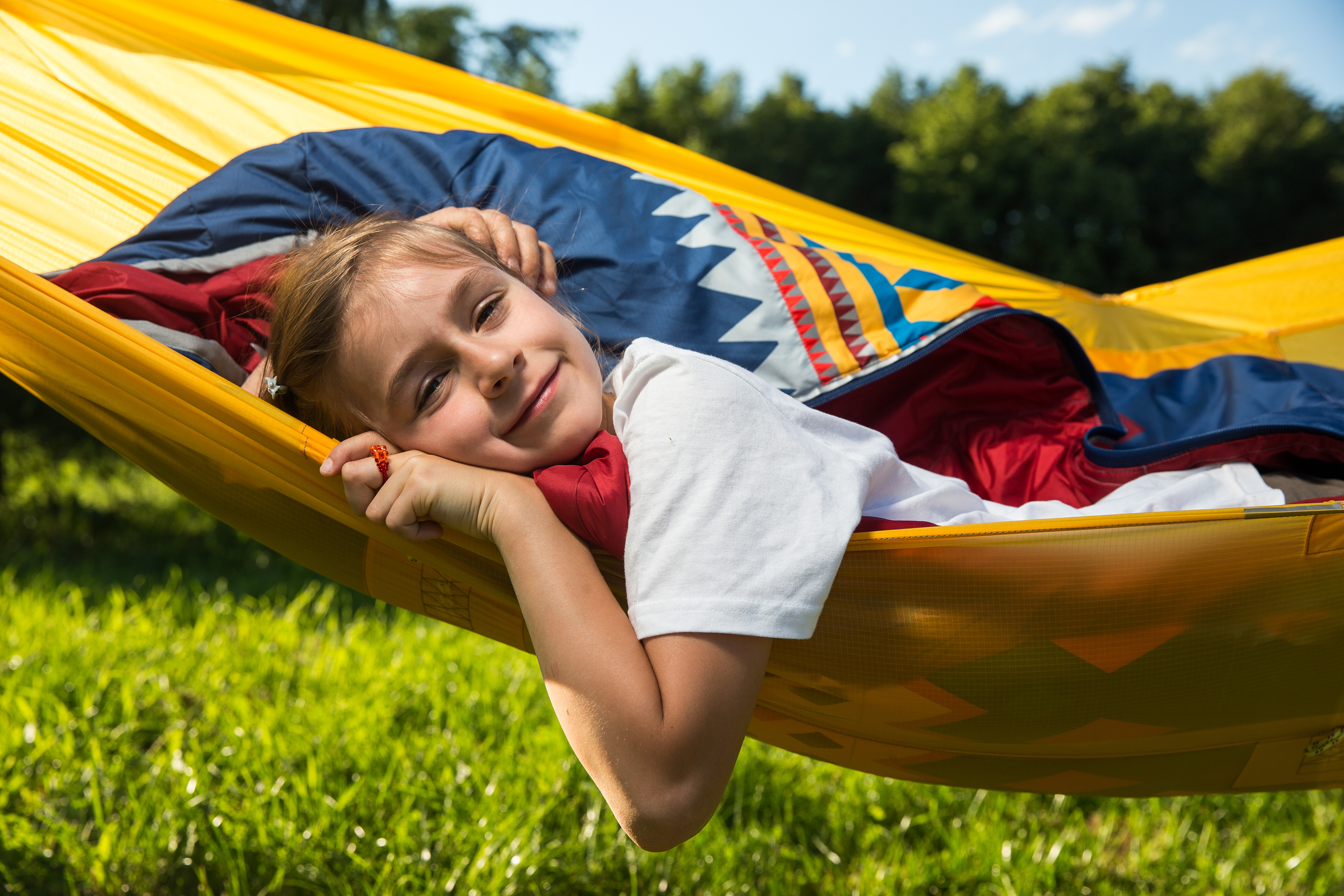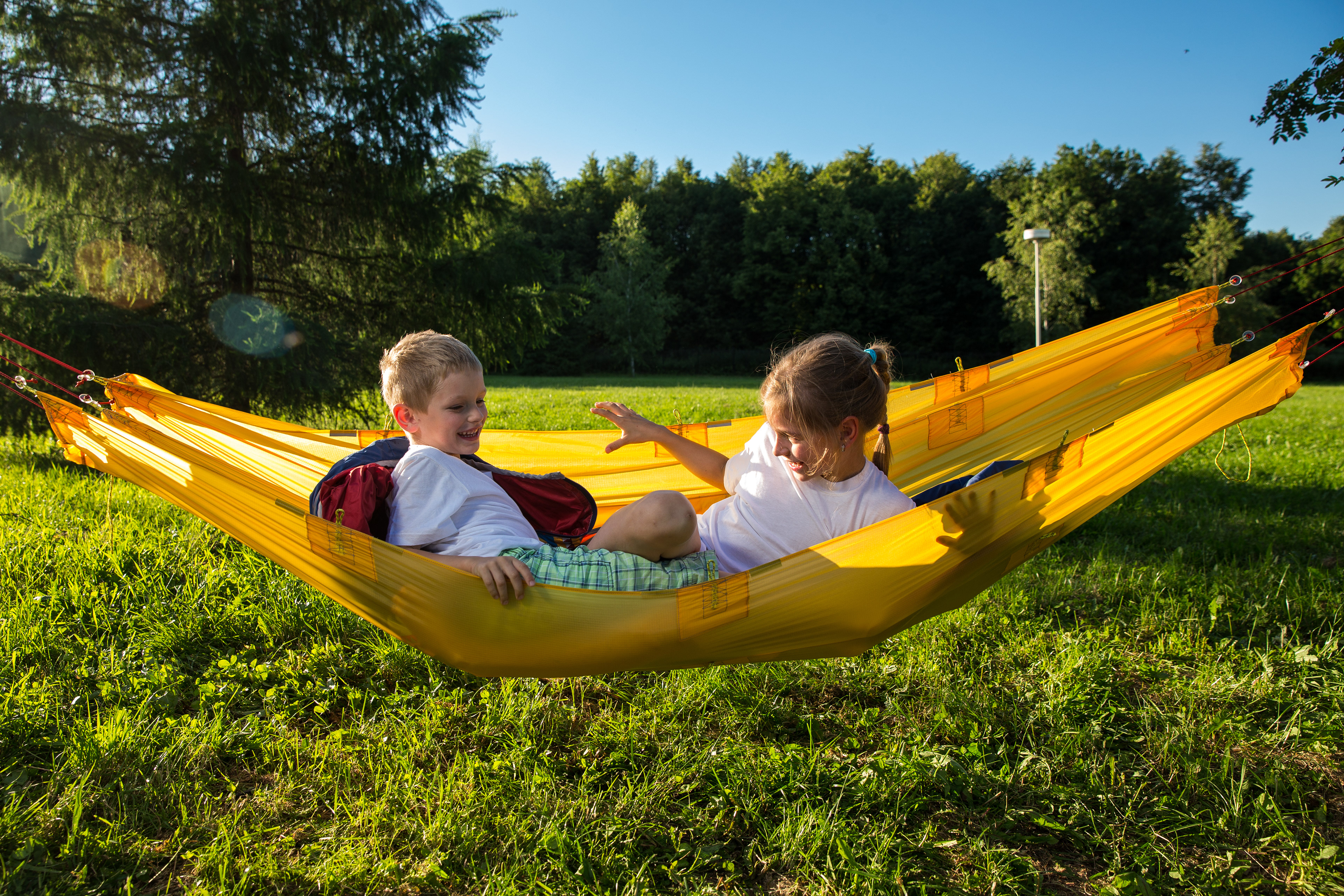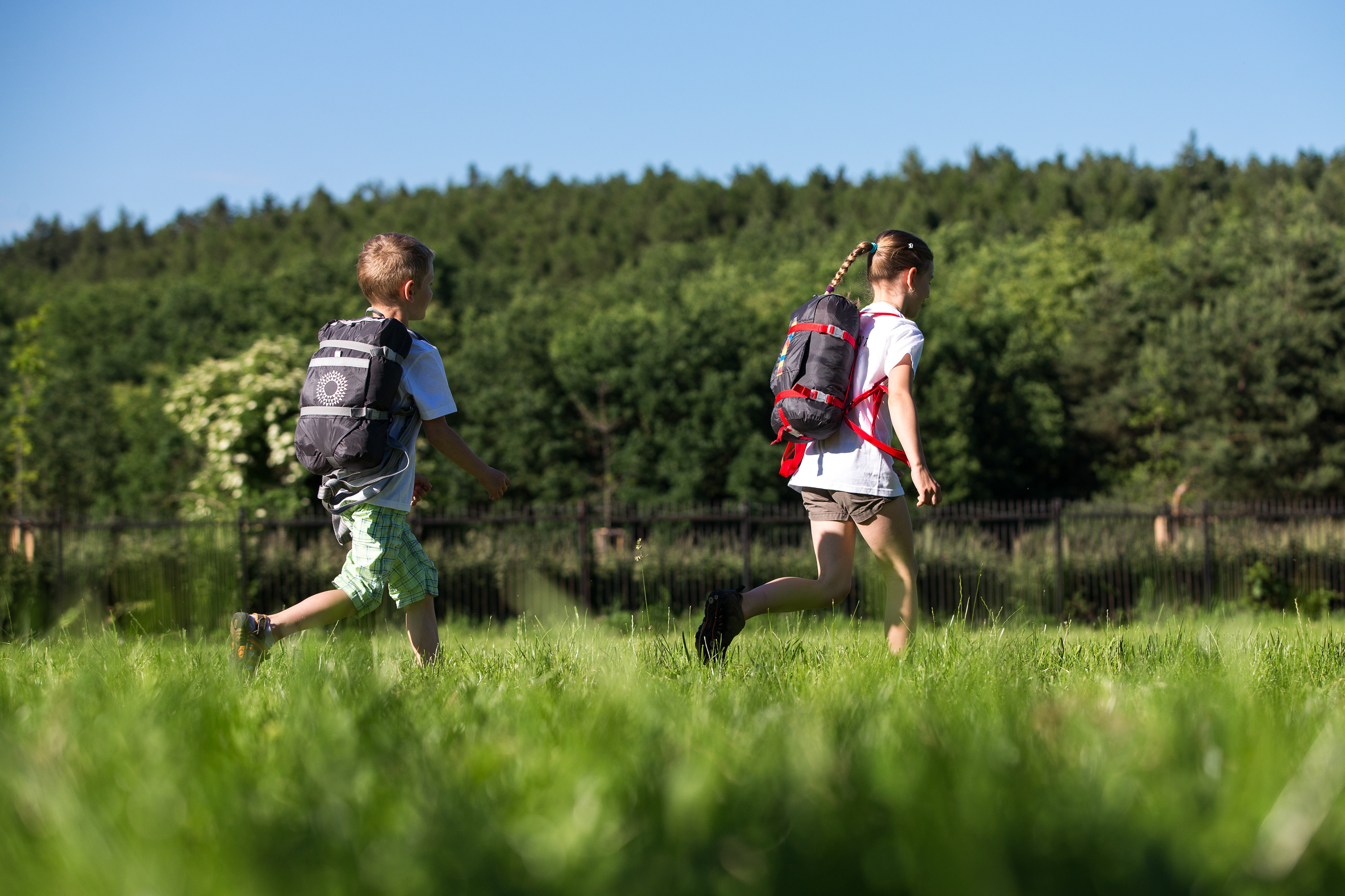 Sleeping bags packed together in easy to carry backpacks.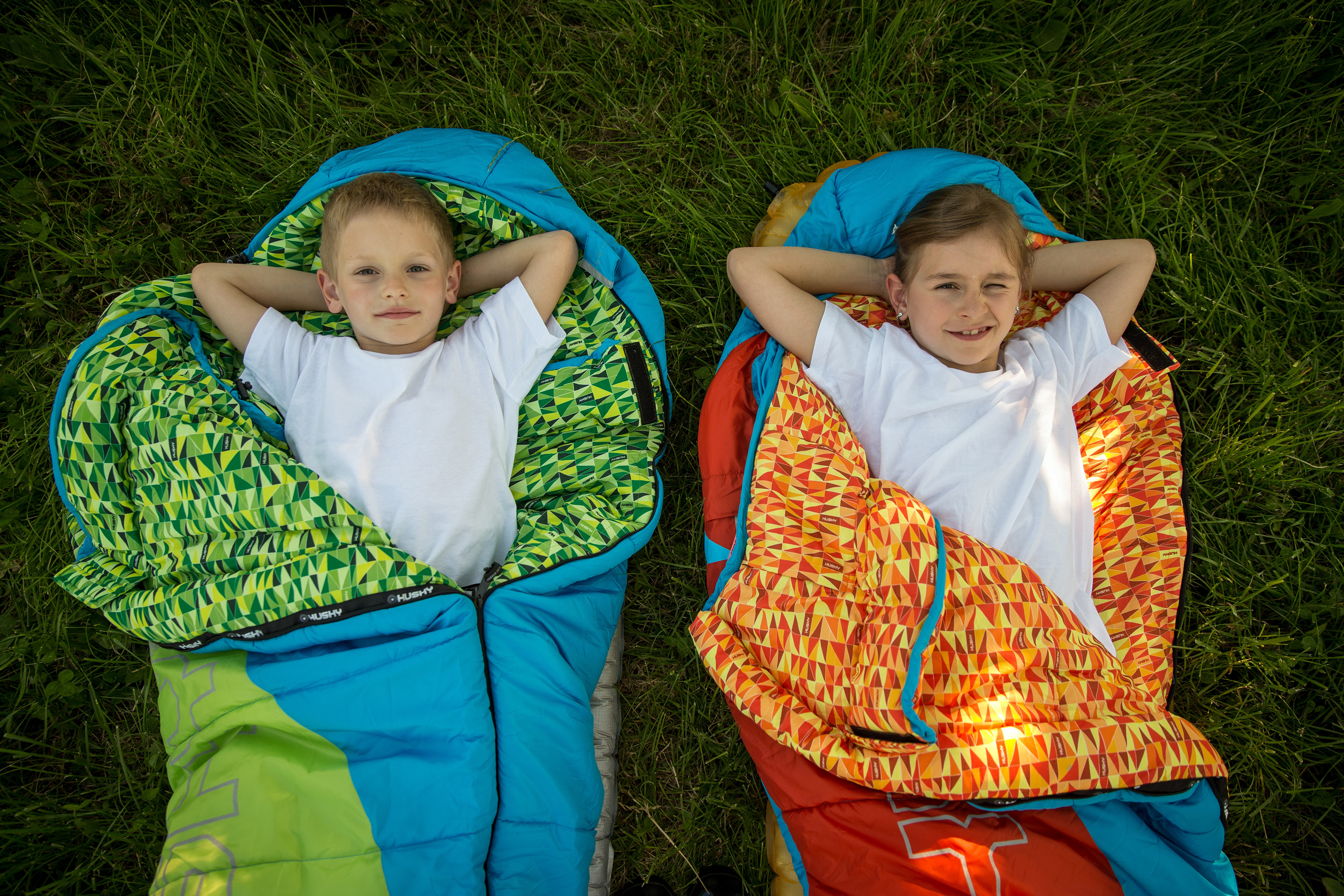 Collaboration with Czech outdoor brand Husky.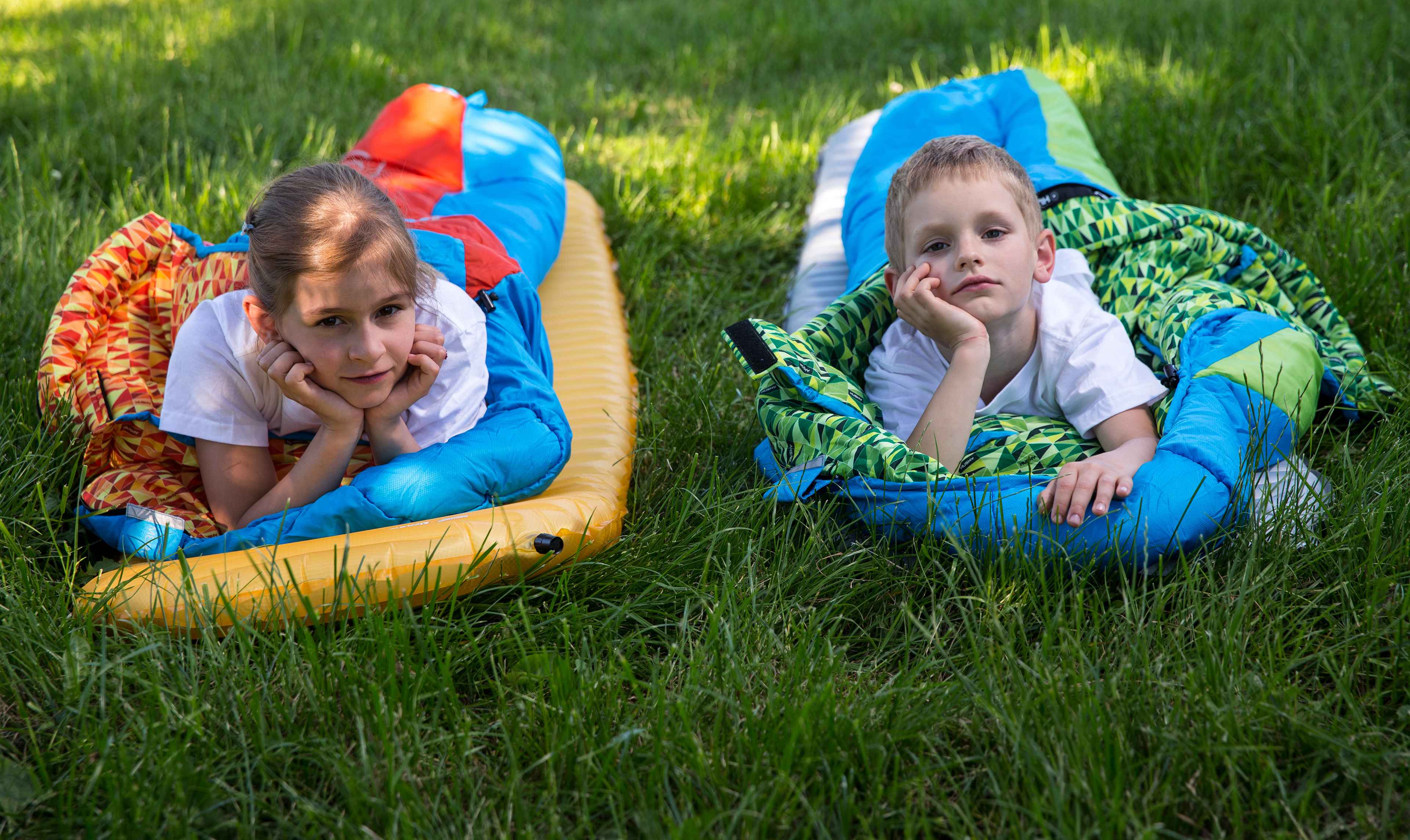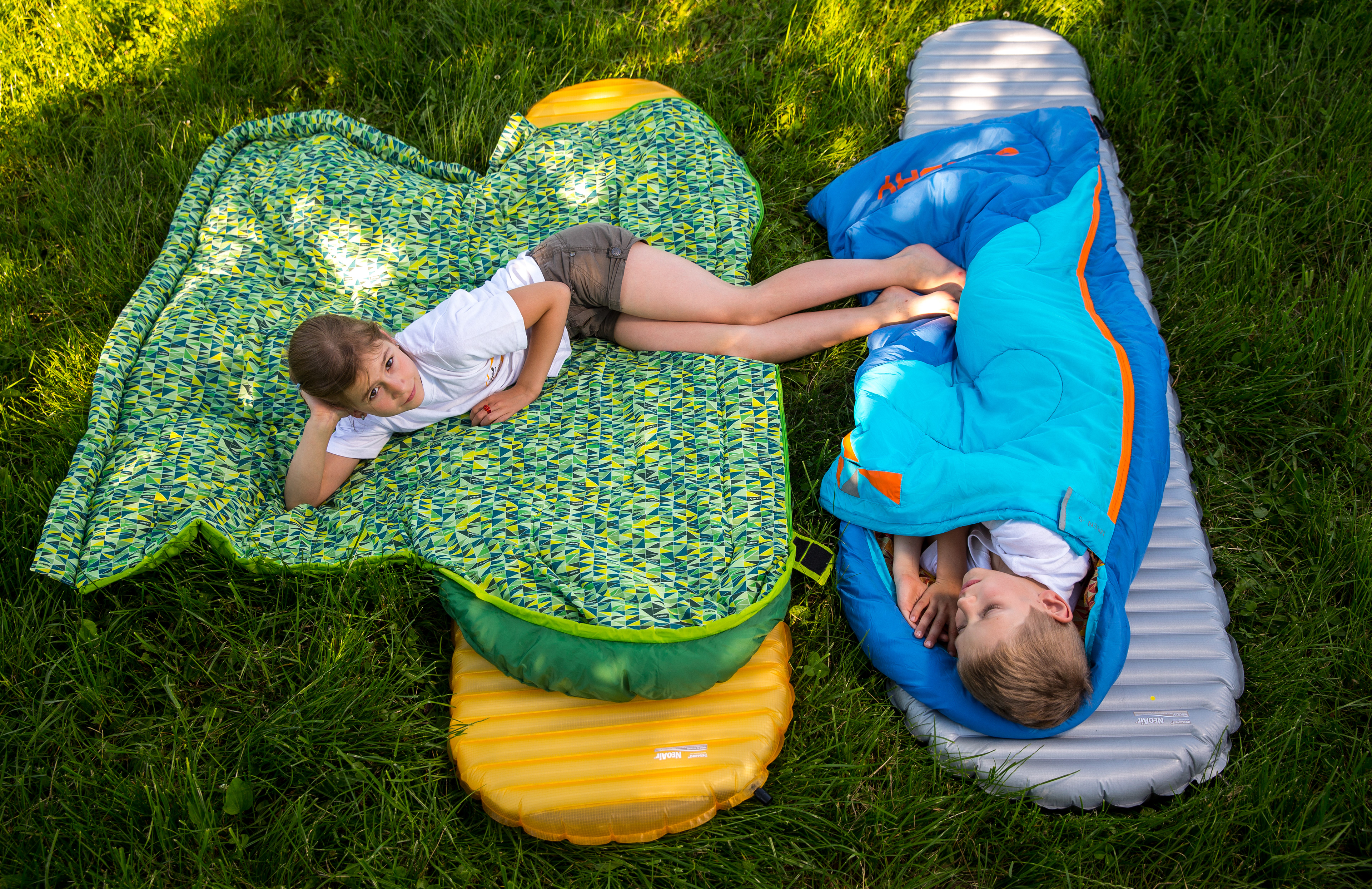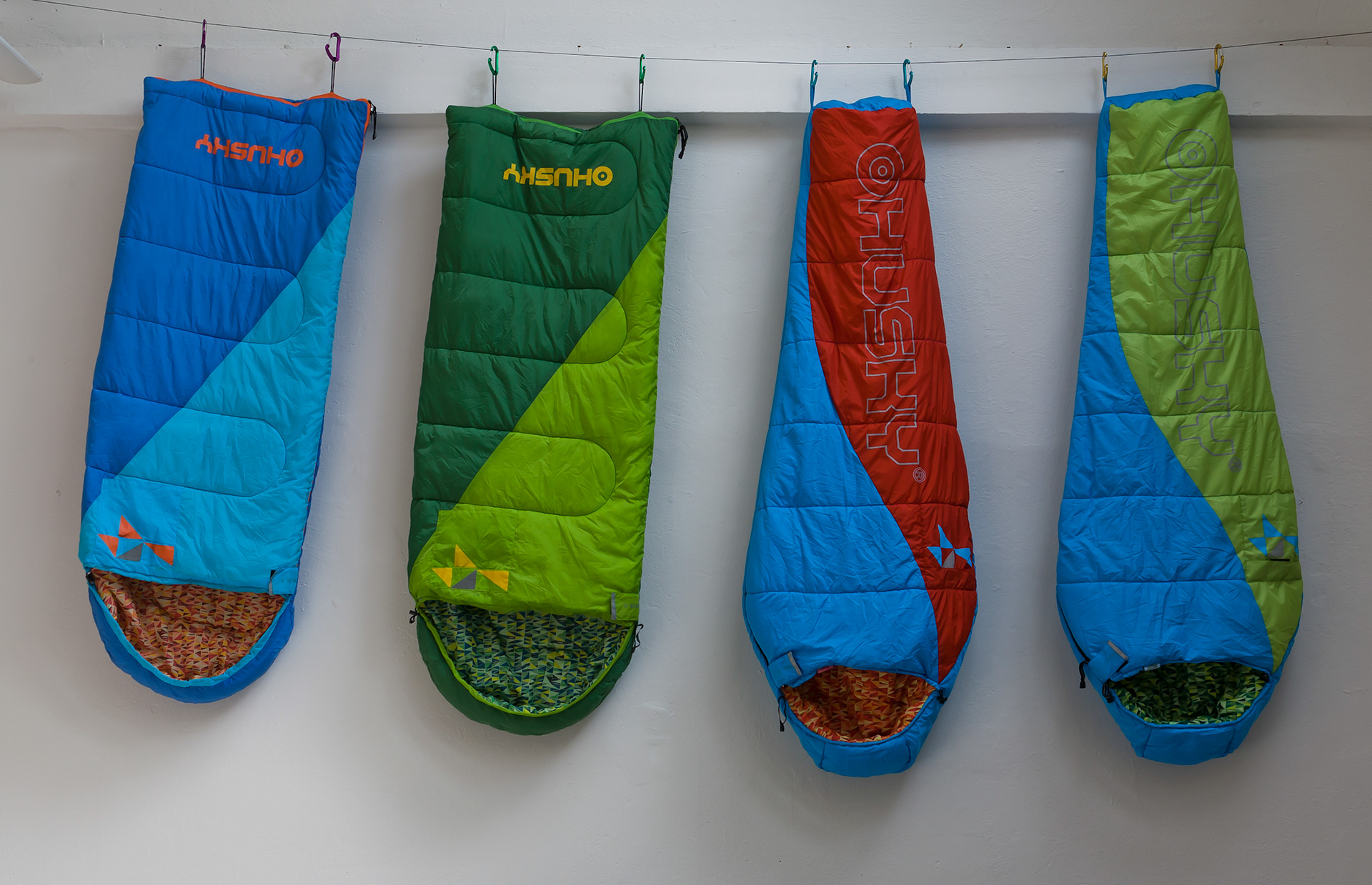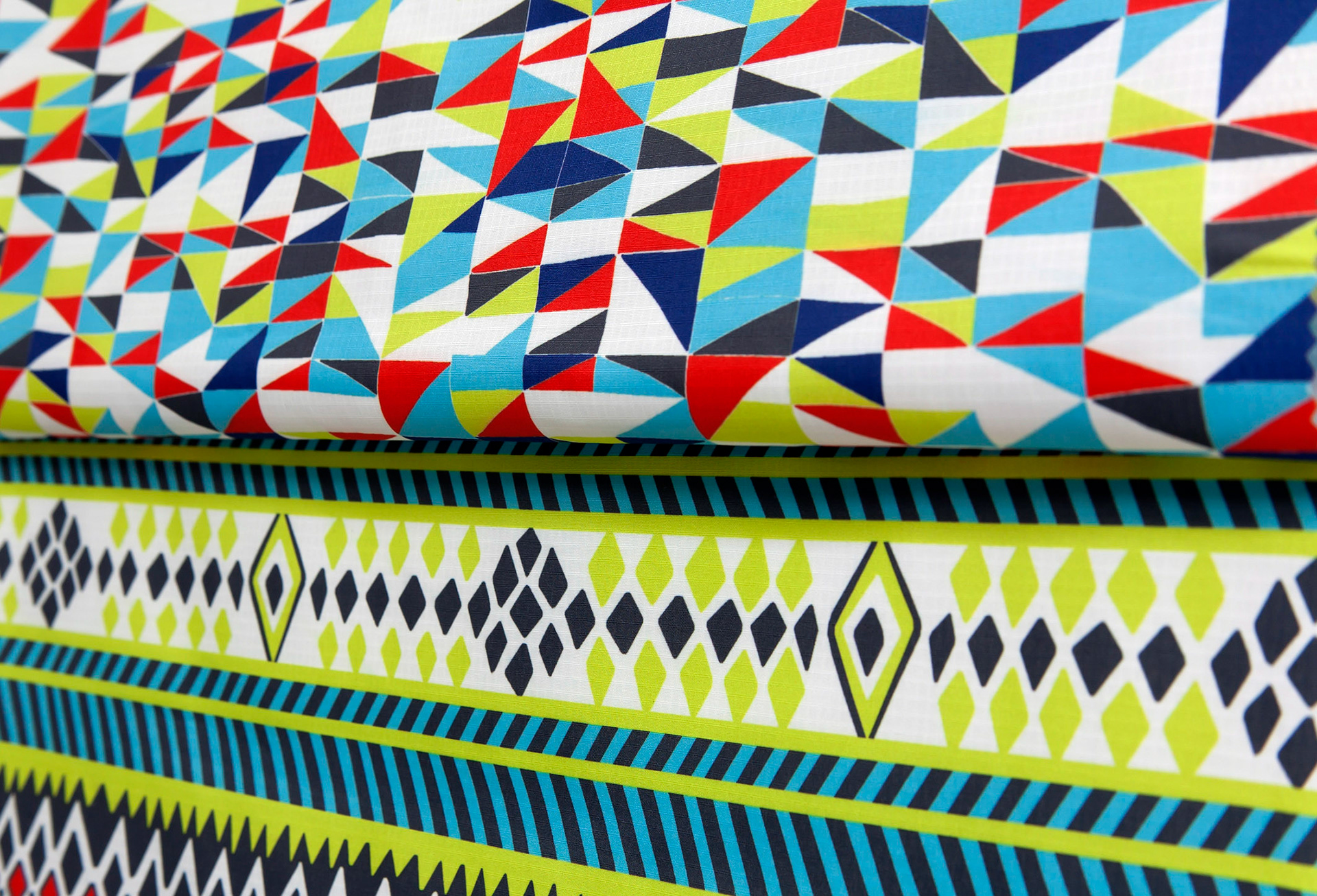 A collection of print patterns to be used on children's outdoor equipment.